Laugh... and be encouraged!

This page is designed to help you lighten up a bit and encourage you. So peal
yourself off the ceiling and take a few minutes to refresh your soul. We'll add
things to this page occasionally, so keep checking in.
But for now, let's have a laugh or two... you deserve it!
(Laughs are on the left....................................Encouragement is on the right!)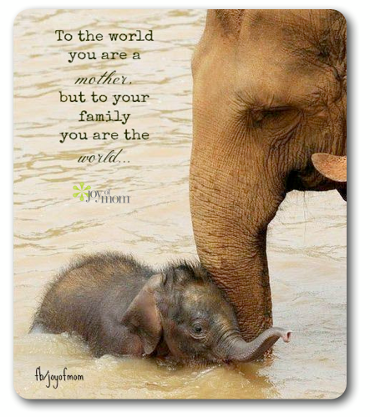 Enjoy these quips from an article published in the PPEA newsletter... and "Thanks!" to all who contributed!

(April 2011, Vol.25 Issue 8, Used by permission/Betty McNelis.)

YOU MIGHT BE A HOMESCHOOLER IF.....
…the object of yesterday's biology lesson was also the entree for last night's dinner! –Kimberly Johnson
…your school uniform is your pajamas! – Nate Maloney
…you are frequently confused by the use of the terms "schoolwork" and "homework." – Nate Maloney
…doing house chores and yard work can all count as credit towards Home-Ec, Science and Physical

Education. – Nate Maloney
…your teacher gets you started in math and then runs off to take a shower. – Brett Johnson
…every time you go out, your kids ask if this counts as school for the day. – Jodi Latham
…your children ask if you can go to the grocery store without a math/science/nutrition lesson. – Linda Wooldridge
…you're completing this sentence! – Linda Wooldridge
…you get strange looks from friends when they ask you if you like your teacher this year and you reply "I

love her like a mother". – Nancy Jansen
…you're eating a bologna sandwich during class. – Holly Yarbrough
…your final exam on your unit in electricity requires you to rewire the entire house. – Betty McNelis
…your math manipulatives are edible. – Betty McNelis
…every time you drive past road kill, you actually contemplate stopping to have the kids dissect it! – Caroline Witsey
…your children cannot answer the question "What grade are you in?" – Neoka Apple
…you open your email and one of the subject titles in your email is... "Sheep Uterus Dissection." – Brandy Strouse
… you still do school even with a fever. – Michelle Glandon
…you discuss the x-ray pictures with the orthopedic doctor while saying "Oh, how cool!" and "This is so

awesome!" – Melinda Stortenbecker
…you talk to yourself and call it a parent-teacher conference. - Betty McNelis
…a light bulb goes out, and you go to the library to check out 4 books on electricity and a Thomas Edison
biography, have your children study the history of lighting methods which includes dipping candles, then
organize a field trip to the store to buy 2 light bulbs for $1.99 and have everyone figure out the change

that comes back if you paid with a $5 bill, which prompts a discussion about Abraham Lincoln as his picture
is on the five dollar bill. Finally, after building a ladder out of branches dragged from the woods, the light
bulb is installed. –
Michele Ervin
What better encouragement can we have but from the word of God...
When praying to His Father in Heaven, Jesus said, "I have brought you glory on earth by finishing the work you gave me to do." John 17:4
Colossians 3 is a MUST READ, but here is one of our favorite verses, "Whatever you do, work at it with all your heart, as working for the Lord, not for men, since you know you will receive an inheritance from the Lord as a reward. It is the Lord Christ you are serving." Colossians 3:23-24
"For I know the plans I have for you," declares the LORD, "plans to prosper you and not to harm you, plans to give you hope and a future." Jeremiah 29:11

"Trust in the Lord with all your heart and lean not on your own understanding; in all your ways acknowledge him and he will make your paths straight." Proverbs 3: 5-6

"Hear, O Israel: The Lord our God, the Lord is one. Love the Lord your God with all your heart and with all your soul and with all your strength. These commandments that I give you today are to be upon your hearts. Impress them on your children. Talk about them when you sit at home and when you walk along the road, when you lie down and when you get up." Deuteronomy 6:4-7

"No, in all these things we are more than conquerors through him who loved us. For I am convinced that neither death nor life, neither angels nor demons, neither the present nor the future, nor any powers, neither height nor depth, nor anything else in all creation, will be able to separate us from the love of God that is in Christ Jesus our Lord." Romans 8:37-39

Use our "Contact" page to send us YOUR favorite "homeschooling" verse. (There are SO many!)